What Self-Sabotaging Beliefs from Your Childhood and Adult Life Are Holding You Back RIGHT NOW?
Unlock Your FREE 20-Minute
"Limiting Beliefs Eraser" Audio to

Heal & Repair Baggage from Your Past.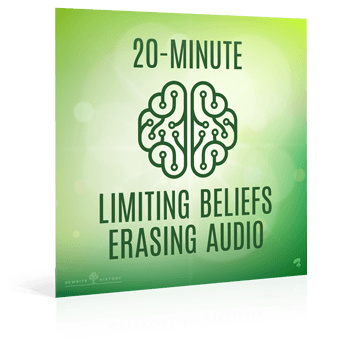 Bad experiences from the past create self-sabotaging beliefs. So, if you've ever thought to yourself:
"I never succeed at anything"
"I'm just not good enough"
"Good people aren't rich people"
"Life is unfair to me"
Or any other limiting belief...
Then it's time to try the "Fairground Process" audio, from Rewrite History.
This 20-minute audio uses NLP to help you reframe your experience, dissolve limitations, and enjoy more happiness, abundance, and freedom.